Lunch & Learn: Global Entreprene...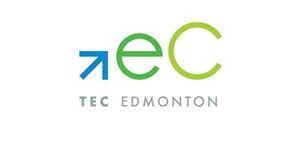 Lunch & Learn: Global Entrepreneurship Monitor (GEM) Alberta Report
Starts:


Thursday, June 23
12:00 PM

Ends:


Thursday, June 23
1:00 PM
Lunch & Learn:Global Entrepreneurship Monitor (GEM) Alberta Report
Presented by:
The Centre for Innovation Studies (THECiS) 
June 23, 2016
12:00pm - 1:00pm
TEC Edmonton(4th Floor, 10230 Jasper Ave., Edmonton, AB)
A light lunch will be provided to registrants.
*Please note: there will be a nominal $10 charge for this event.There will be no refunds but tickets are transferable.
Come and join us to find out the latest about entrepreneurship in Alberta. We have amongst the highest rates of entrepreneurship in the developed world, and our rates of male and female entrepreneurship are the same, which is unique in the developed world. This is all in the Global Entrepreneurship Monitor report for Alberta, to be released shortly. Come and join us for a short presentation by the report author, Cooper Langford, and discussion.
SPEAKERS
Cooper Langford, Ph.D., FRS (Can.)
Dr. Langford is Faculty Professor in Chemistry and in Communication and Culture (Science and Technology Studies) at the University of Calgary. He is a Fellow and member of the board THECIS. He is a former Vice-President (Research) at U of C and a former Director of Physical and Mathematical Sciences at NSERC. He has published on university/industry/ government relations, strategic research funding, evaluation of the outcomes of university research, Canadian participation in megascience, regional clusters in innovation and knowledge flows. His current research includes study of the social dynamics of innovation in the city as an innovation system.
Peter Josty, Ph.D., MBA
Peter Josty has been Executive Director of THECIS since 2001. THECIS is a not for profit research company that specializes in innovation research. THECIS carries out three main activities: research projects for clients relating to innovation; it organizes events such as breakfast meetings, workshops and conferences, to promote networking in the innovation community; and it educates graduate students in science, engineering in medicine about the fundamentals of innovation and the basics of starting a business. Before this he had a diversified career in the chemical industry in Canada.
More Information
Ticket Information
Event Location
Enterprise Square
10230 Jasper Avenue
Edmonton, Alberta
T5J 4P6
Recent Related Tweets
Lunch & Learn: Global Entreprene...