Welcome!
Welcome to ShareEdmonton, your source for local news, events, neighbourhoods, and much more!
Election 2013
Everything you need to know about the election.
Check The Blogosphere
What are local bloggers talking about today?
Leave Home Prepared
Should you take your umbrella with you today?
Recent Blog Posts
Saturday, March 8, 2014
Friday, March 7, 2014
Recent News Releases
Saturday, March 8, 2014
Friday, March 7, 2014
Events Happening Now (3)
Old Strathcona Farmers' Market
Every Saturday a bustling crowd in the heart of Edmonton's historic Strathcona district unites in an atmosphere of festivity and community. Join other families, friends, foodies, shoppers, and adventure seekers who converge in a 19th Century historic building to shop for unique hand-made products...

Old Strathcona Farmers' Market
Arts & Culture
City Market Downtown
The City Market Downtown is a farmer's market that has been an integral part of Edmonton's downtown for more than a century. We are a year-round market known for its friendly, open atmosphere and quality products delivered direct by friendly, local farmers, growers and artisans.

City Hall
Arts & Culture
English Conversation Circle (LACE Program)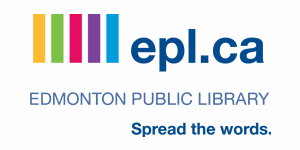 Drop in and join others who also want to practise their English. English Conversation Circle is part of Catholic Social Services' Learning and Community Enrichment (LACE) program. Call Catholic Social Services at 780-424-3545 for more information.

EPL Mill Woods Branch
Meetings
Upcoming Featured Events