International Children's Festival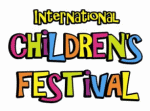 International Children's Festival
Starts:


Wednesday, June 02
9:30 AM

Ends:


Wednesday, June 02
4:00 PM
Welcome to a world where kids rule! One of the longest running children's festivals in North America, the Northern Alberta International Children's Festival has nurtured, inspired and ignited the creativity of children for 29 years. Last year's festival attracted over 59,000 excited spectators, eager to experience the sights and sounds of this marvelous showcase of art and culture. This year, we are pleased to offer access to world-class entertainment from countries such as Vietnam, Belgium, Scotland, Taiwan and (of course) Canada.
Performances and activities will expose kids to the many facets of arts and culture through music, dance, theatre, clowning, acrobatics and visual arts. Children can sing and dance to world music, interact with roving artists, listen to stories about faraway places, create their own artistic masterpieces and realize their full potential simply by playing the day away!
As always, this wonderful Festival experience would not be possible without the support and overwhelming generosity of our partners, sponsors and volunteers. We are forever grateful for their tireless efforts and significant contributions to enriching the lives of young people in the community and region through the limitless world of artistic expression.
In a land where kids rule, the possibilities are endless!
More Information
Ticket Information
Event Location
The Arden Theatre
5 St. Anne Street
St. Albert, Alberta
T8N 3Z9
Recent Related Tweets
International Children's Festival