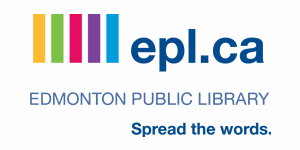 Sunday Computer Club
Starts:


Sunday, June 01
2:00 PM

Ends:


Sunday, June 01
3:30 PM
Come learn and practice basic computer skills in a supportive environment. There will be a new topic of focus each week.

This program is funded by the Building Safe Communities Through Inclusive Learning Project. 3rd floor training room, Stanley A. Milner Branch, 7 Sir Winston Churchill Square.

Week 1: Absolute Basics (April 6)
Week 2: Absolute Basics (April 13)
Week 3: Internet Basics (April 27)
Week 4: Internet Basics (May 4)
Week 5: Emails (May 11)
Week 6: Emails (May 18)
Week 7: Word Processing (May 25)
Week 8: Housing and Job Search (June 1)
Week 9: E-Readers (June 8)
Week 10: iPad (June 15)
Week 11: Makerspace (June 22)


For more information please call 780-496-7070.

Please note: the information for Absolute Basics, Internet Basics, and Emails will be repeated the following week so that people have a chance to practice the skills they have learned. The content will be the same as the previous week.
Event Location
Stanley A. Milner Library
7 Sir Winston Churchill Square
Edmonton, Alberta
T5J 2V4
Recent Related Tweets